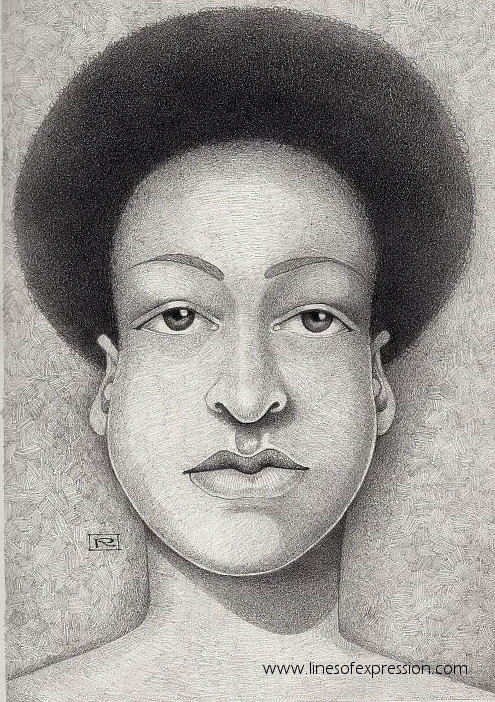 Graphite drawings are basically in my past.  But for those of you that prefer this tool, here are 11 graphite drawing tips:
Start your drawing very lightly and let the drawing develop equally all over like a flower opens instead of focusing on one part and developing it independently of the rest of the drawing.
The medium is messy, you need to be careful to keep your hand off of it while drawing; that is a neat trick.  And generally you will get smudges no matter how cautious you are.
Use an old glossy photograph with the glossy side down to rest your hand on. This will keep smudging to a minimum.  Now good luck in finding an old photograph since we keep our photos in our phones now.  A transparent film could also work.
Use a kneaded eraser for adjusting value, and making tiny corrections without eraser crumbs or changing the color of the paper.
Use the darker leads like 4B and 6B for the dark values, and then go back over it with the lighter value leads like 2B or HB for a precision value.  I don't care for the really hard leads like the H value scales, but try them.  You might enjoy them and they are easier to erase.
Let your lines show.  Don't be tempted to use smudging to show values; your lines will explain contours and volume better.  Unless your drawing style does not show lines at all in which case, you should always smudge with a tool and not your fingers.
Use a value scale in the margin of your drawing.
Recognize that it's likely that very little of the drawing will have the highest highlight represented by the white of the paper.
Experiment with different paper; a rough paper will have a different "tooth" than a smooth one and the effect on the drawing will be dramatically different.
Wipe the end of your pencil after sharpening and before drawing.
After the drawing is complete, you can seal your work with fixative to prevent further unintentional smudging.
This graphite drawing is an attempt to duplicate another drawing. The original is lost and people loved it so much that I thought I would try to just make another one.  It didn't work, but I think it turned out looking like a photo of my aunt Lynne.
Before digital images and printing people would ask me if I could make duplicates for them and I would explain that it is really not possible. Although the drawings will be similar, they will not be exactly alike.  I guess I wanted to prove myself wrong.
Thank you so much for visiting my blog and for all your support and encouragement.  If you have any questions for me, please post them below in the comments and I will give you my best answer.