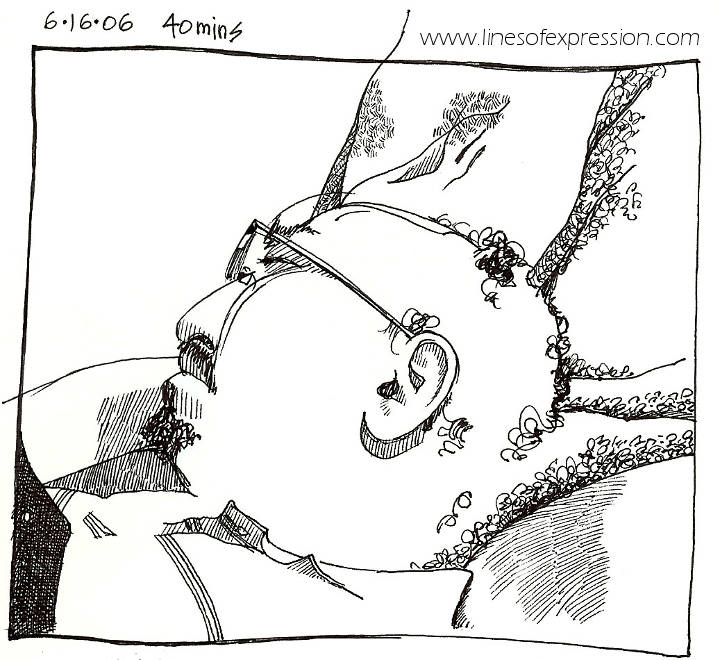 Another Dodged Bullet
This is a drawing of a dodged bullet.  Are you ever grateful about the people you didn't marry?  This guy is certainly one such man.  The afternoon I drew this I remember clearly like yesterday.
Etsy Store Progress
I am pleased to report that progress on the Etsy store is developing and that it should be up by this weekend.  I am excited and hopeful.  I will be selling original drawings, limited edition signed and numbered prints, and unlimited edition prints to start.