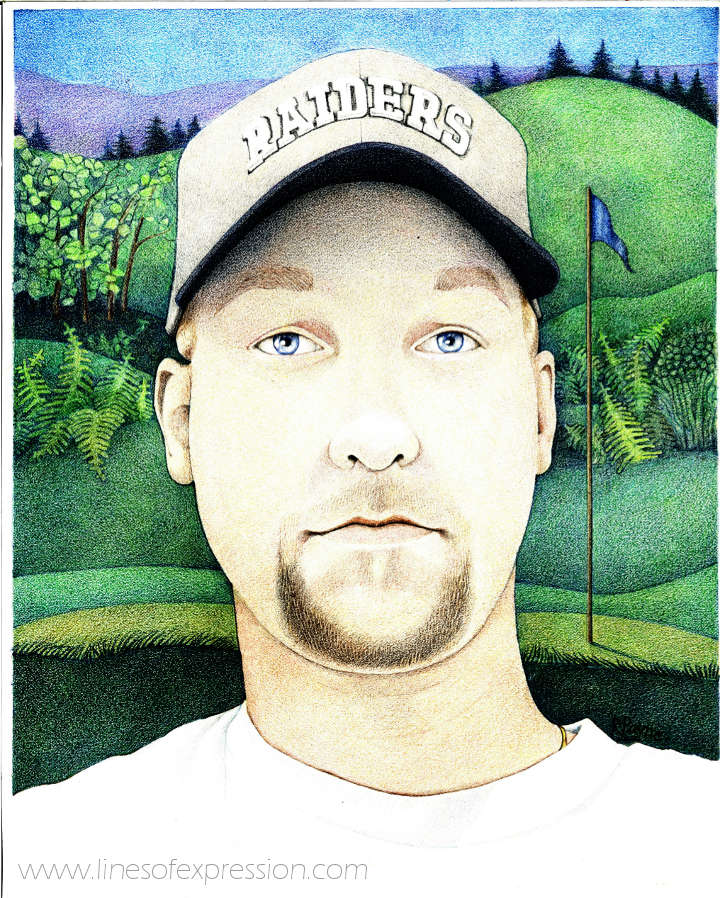 This colored pencil portrait was done from a photograph around 2006 of a man named Dan Eaton.
Walter T. Foster How to Draw Books
A long time ago someone asked if I ever drew white people.  That's funny because when I was a child all the instruction books had people with caucasian features exclusively.  As a result, most of my drawings had no brown people in them.
Then my Aunt Roxanne made mention of it.  She encouraged me to draw people that look like me and I am very grateful for her support and help to lift my self image and confidence.
Although I want to have experience in drawing a diverse range of people, I find that there is less art that I like with brown people as subjects.  This and my fascination of hair with spiraled follicles will likely spawn a long series of varying shades of brown people with natural hair.
Does anyone else remember those how to draw books written by Walter T. Foster?  How to Draw Classic Heads and Faces was the one I poured over.  Maybe I could write one called How to Draw Ethnic Heads and Faces.
Colored Pencil Portrait of a Light Skinned Guy
It's true that I find occasion to draw very light skinned people like the one in this drawing.  I don't discriminate.
This portrait took some time; over ten hours.  It is quite large for a colored pencil painting, and I remember being nervous that I wouldn't get a likeness.  I enjoy portraits, but there is always a chance that there will be no likeness.  It is not guaranteed.
In the coming months, I will attempt portraits of famous people.  Some of the people on my list:
Malcolm X
Frederick Douglas
Whiz Khalifa
Idris Elba
Tommy Kane
Barack Obama
They may even turn out to be colored pencil portraits.