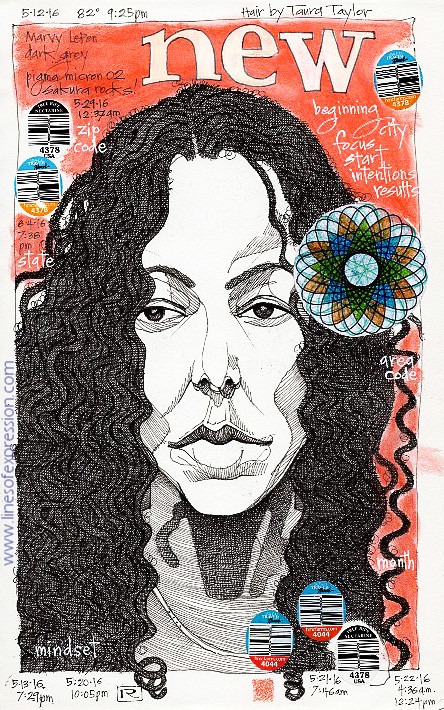 This drawing could be considered finished at phase five, but I can't be sure I won't go back to it and work on it more.  Sometimes years later I can look at a drawing and have an urge to tweak it.  One artist says she has gone as far as to take the piece out of the frame to make an adjustment.
Quantity vs Quality
Recently I read about two groups of artisans who were each given a directive.  The first group was told to focus on quantity and that they would be judged on how many vessels they could create.   The second group was told to focus on beauty, but that they could only submit one piece.  It turned out that the most beautiful pieces came from the group that were told to focus on quantity.  They were able to quickly learn from their mistakes.  The second group made nothing.  They spent all their time comparing theories and stuck in the pressure of trying to make one beautiful piece.
Embrace Mistakes
So all this time I have been doing it wrong!  Every time I have heard other artists recommend to draw a lot, it never completely resonated. Now I get it. All the agonizing over one drawing and trying to make sure it is lovely is a waste of time.  It is a sign of the wrong perspective.  If I embrace mistakes and look for them, I can make the next drawing better.  The things I would change about the current artwork is a guide for the next piece.
"Do not fear mistakes, there are none." – Miles Davis
This blog has helped me to draw more.  I knew that would be the case.  I need to show up to the page and keep my pen moving.  It will be easier now that I have a better understanding of the value of quantity.
Save
Save
Save
Save
Save
Save
Save