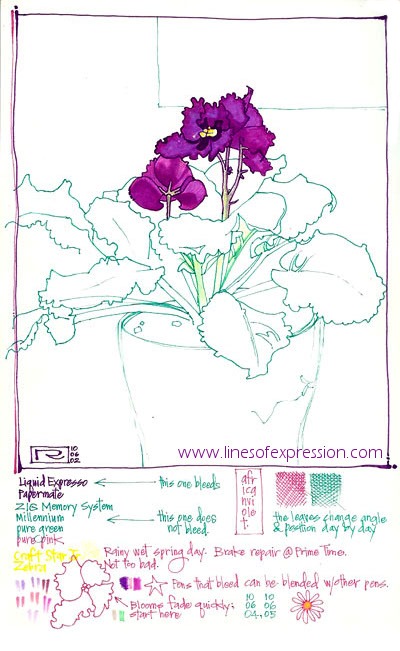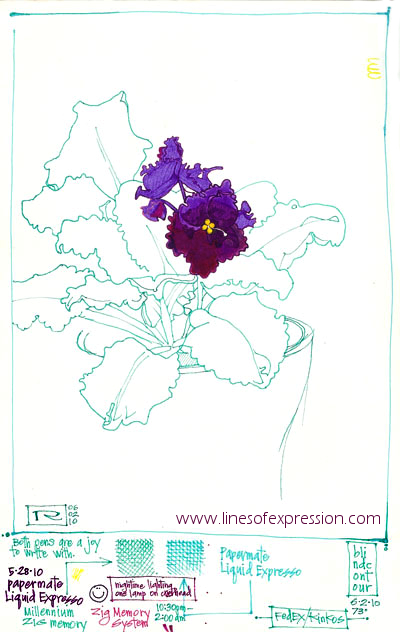 It tickles me every time the african violets are happy enough to make flowers.  They are one of my favorite house plants.  My intention was to go further with these drawings, but I found that I like them as is.
All my art supplies are together in one spot!  I am excited and still inspired, but having trouble managing my time.  I have about 2 hours after work, maybe a 1/2 hour before work and my lunch hour to make something happen.  Weekends need to become artistically productive.
My sleep schedule is all messed up; I need to start going to bed early again.  How much sleep is enough sleep for you?