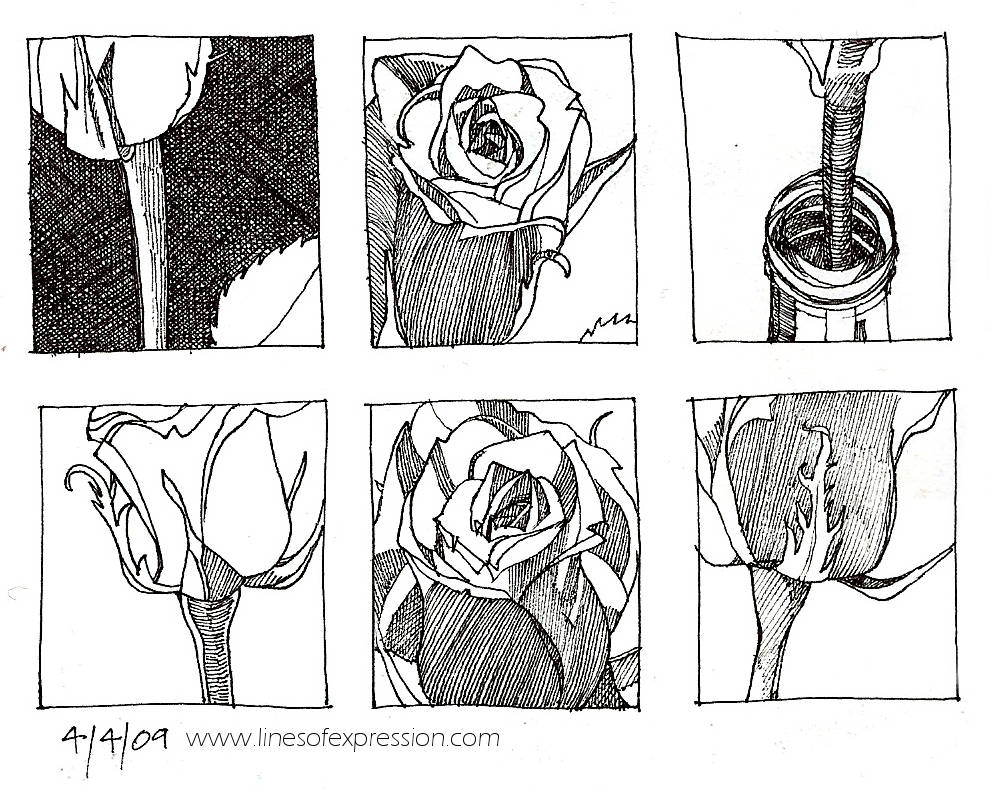 This drawing was more popular than all the other drawings I posted on Flckr.   This is a technique I learned from Danny Gregory's blog years ago.  Don't let a lack of compositional ideas stop you from drawing.
Ink Drawing Exercise
This ink drawing excercise involves drawing several one inch squares and make miniature drawings in each square.
These squares give me joy if they aren't too crooked.  Absolutely everything looks good in them.  You can have six or nine or twelve.  It is a drawing exercise that can help get things moving.
It helps to have something to work on when you are taking a break from something else.  These squares can be just right for the ten minutes of drawing time you found.
You don't have to finish them all in one sitting, and you can feel a sense of accomplishment with only one square completed.
Worst Advice
The worst artistic advice I ever got was to wait for inspiration, and then draw.  The opposite is true, just draw and when inspiration asserts itself, you will already be working.
Favorite Pens
At the time of this drawing, my favorite pen was the Pilot VBall extra fine.  I still do love the ink and the line quality of this pen.  But it is temperamental if not stored tip down.  As they became hard to find, I found a new love.
The Uni-ball Vision Elite.