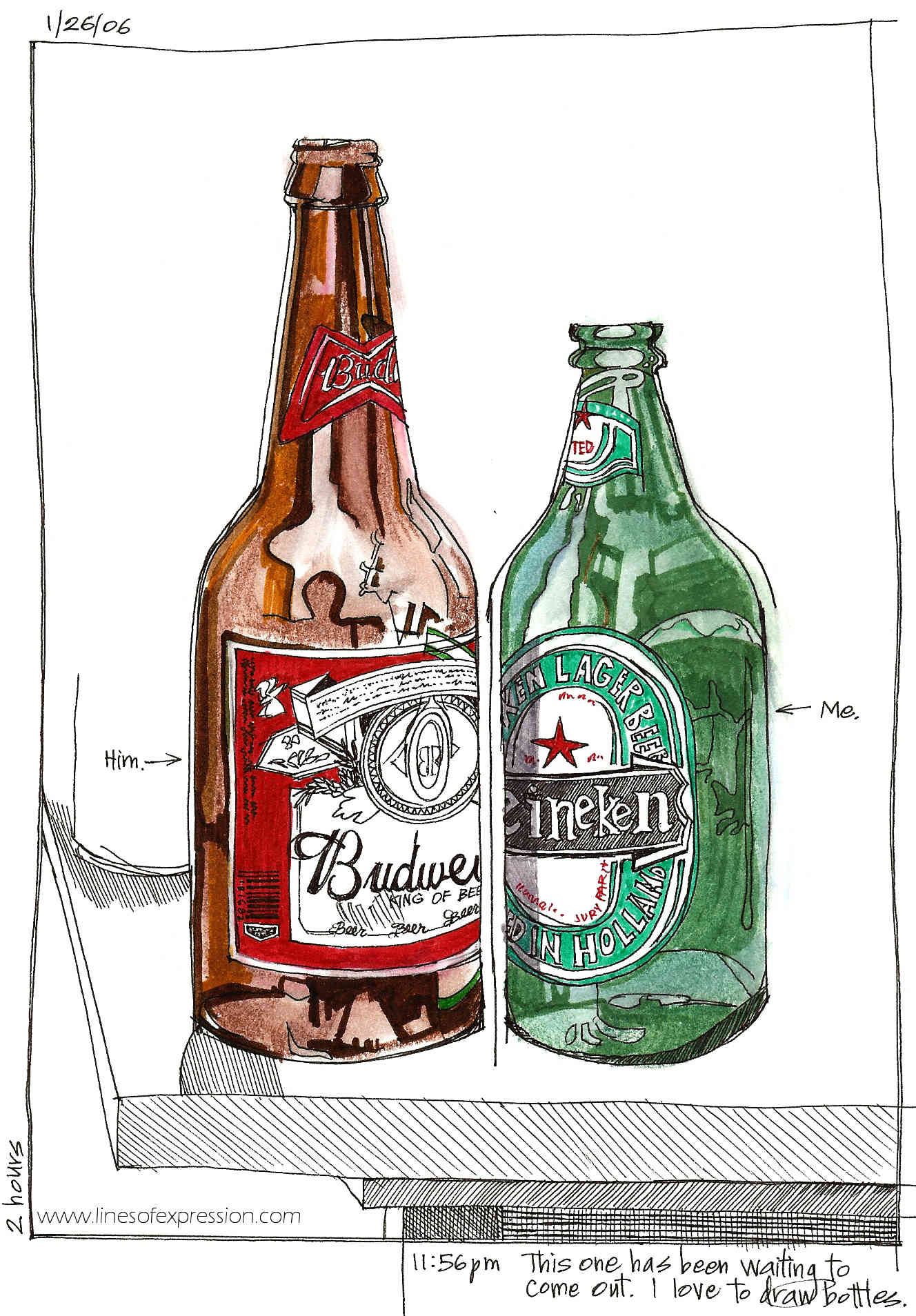 Bottles are a favorite to draw.  Anything with a reflection might fascinate me.  This is an ink and watercolor sketchbook drawing inspired by Danny Gregory's book Creative License.
Inspired by Danny Gregory
His book encouraged me to just draw anything that is in front of me.  I used to wait around for inspiration, but he helped me see how it is all around everywhere.
This in turn causes drawing to happen more, which is also a source of inspiration.  It's a cycle.
There have been large gaps in drawing and inspiration over the years; it is a terrible feeling.  I hope I can continue to generate the necessary atmosphere for productivity.
I think one key factor is having creative people in your inner circle.  I don't have enough.  This blog may be just the vehicle I need to reach out to people with extraordinary talent.
The Magic of Getting Adequate Sleep
Lots of things have changed since 2006.  I generally don't stay up late anymore.  Getting sleep in a predictable pattern is key to having a good disposition and preventing headaches.  The move to Atlanta has disrupted my sleep routine, but I will get back on track.
After I have had eight hours of sleep, my day flows better.  My thinking is more clear, my attitude is positive and the difference is quite noticeable.
Does anyone else have a bedtime?  I think a strict bedtime encourages inspiration.