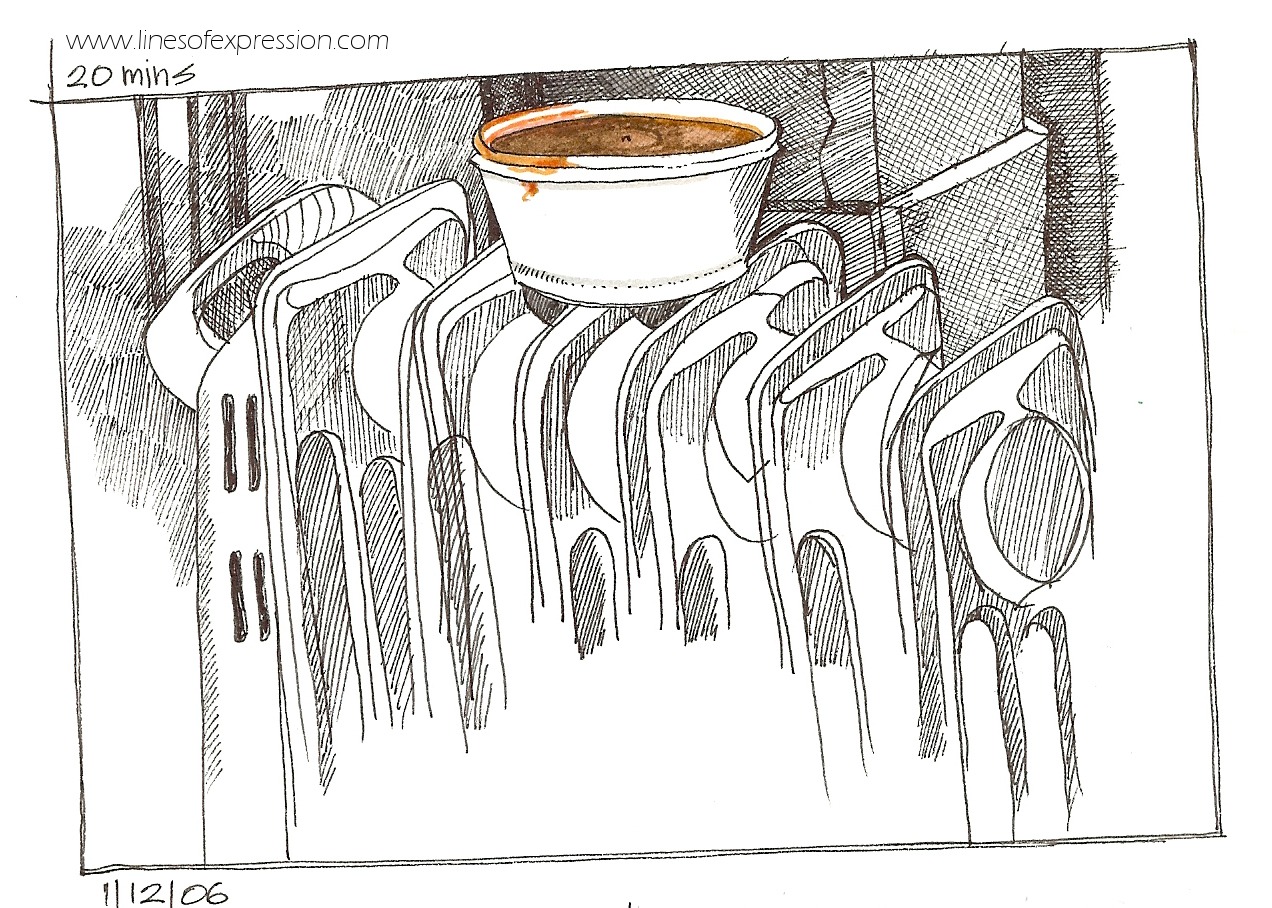 This quick sketch of lamb chili surprised me by all the attention it got on Facebook.  It is inspired by the book The Creative License by Danny Gregory.  I discovered his inspirational messages and it helped me to most past an unproductive period.  Wonderful book.  I think I gave my copy away after reading it many times.
It is a drawing of dinner keeping warm on the radiator back when lamb chili from Lashish was outstanding.  Since the new Lashish opened, the lamb chili recipe that once was is lost.  The up side is that it is one more thing I won't have to miss while I am in Atlanta.Maybe I could learn how to make it myself.  If I could get the recipe even close, that would be a wonderful thing.
Going to restaurants and making drawings and reviews about the food and the service is something else I would love to do.  What is your favorite restaurant and what do you order there?