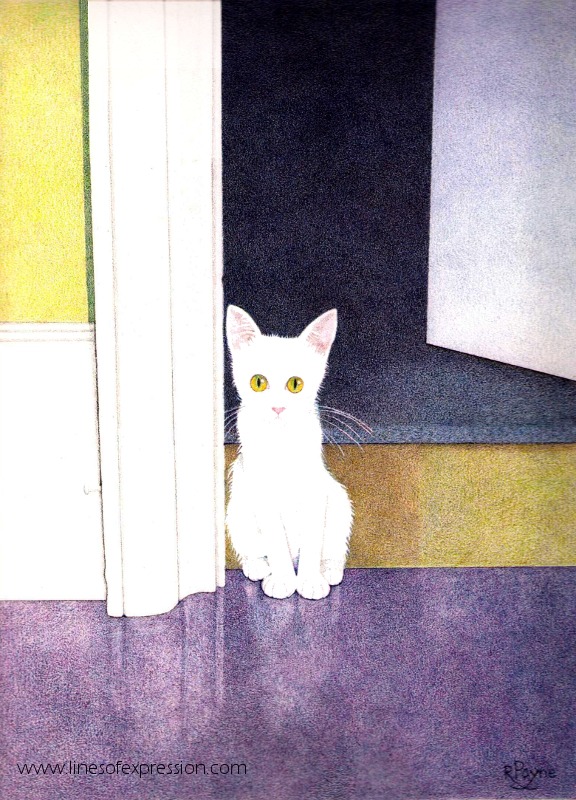 My signature has evolved over the years.  How I sign my art now is way different from the past. This drawing has my signature done the way I used to many years ago. 
This piece is a vintage colored pencil painting of a cat that owned me; her name was Zina.  20 years later I wish I had recorded the date I finished it; without it all I have is an estimation.  A signature on a work of art really needs the date at least on the reverse.  Today I sign my art much differently; to see an example, click here.
Mistakes in This Drawing:
I thought this piece was lost, but it turns out that my Dad had it in his collection.  I am elated to have a scan of it.  It reminds me of the house on LaHarpe St. in New Orleans and of how cute she was as a kitten.
But now I can see how:
the date is missing!  It was likely 1994 or 1995.
the dark values are not there
So I have learned a lot since 1994 and I plan to continue to improve mostly by creating more.  So far this blog has helped to push me toward the sketchbook more and this is exactly what I need.  Do more work is my mantra.
Do any of you have mantras or affirmations that help you?  Please share yours in the comments.