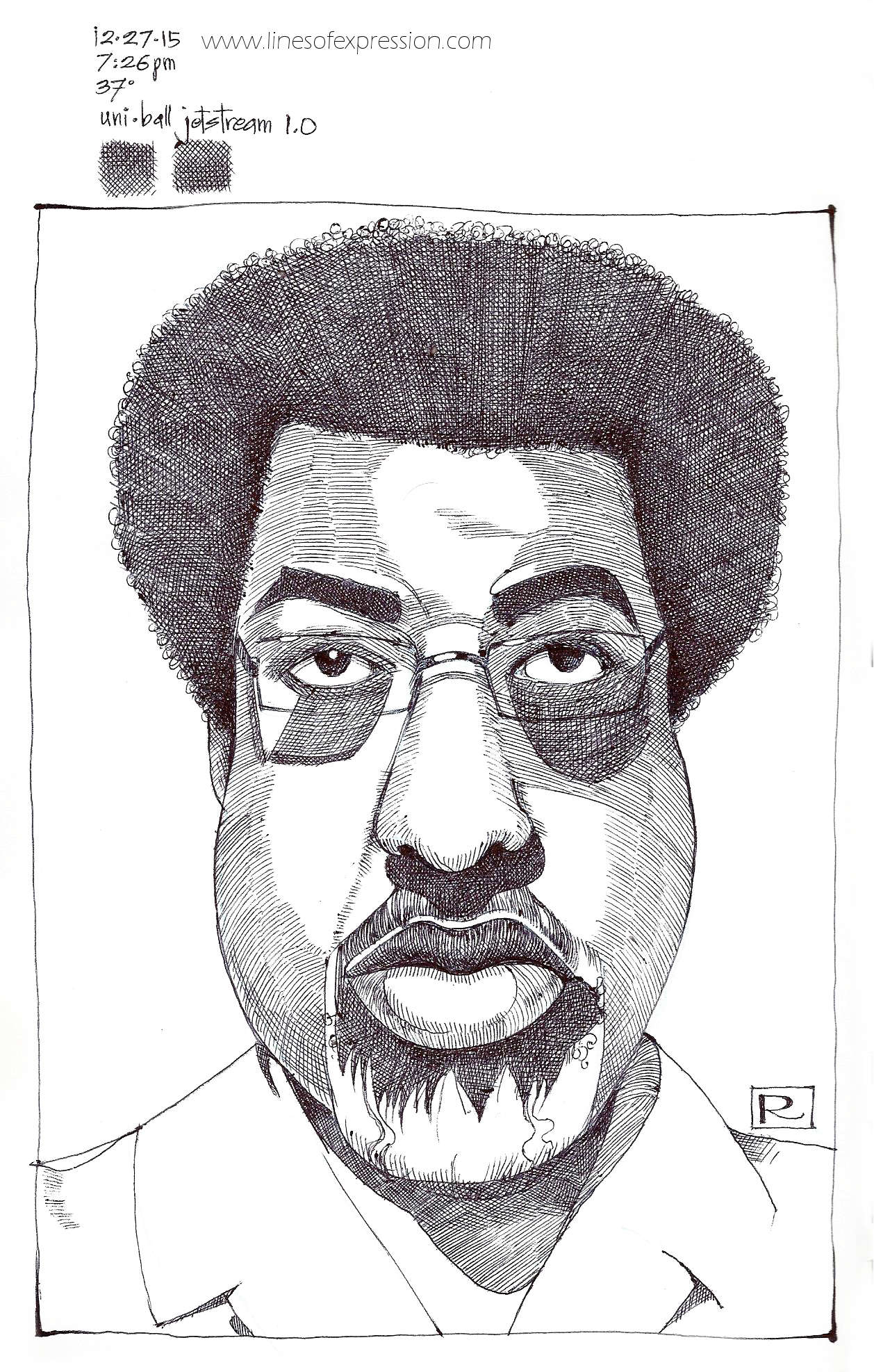 This is a portrait of my Uncle William.  I like it as a drawing, but as a portrait of him, it gets a C+.
At first I didn't see a strong likeness, but his family and friends say the likeness is there.
My Uncle's Afro
It fits my natural hair theme.  This afro no longer exists; he said it was too much trouble.
Portraits can be difficult.  Often they come out spot on, but every once in awhile there is no likeness.  Ugh.  It may be that I am rusty; I do need to draw more often.  Other times I think it looks like them, but they don't.  This was good practice.