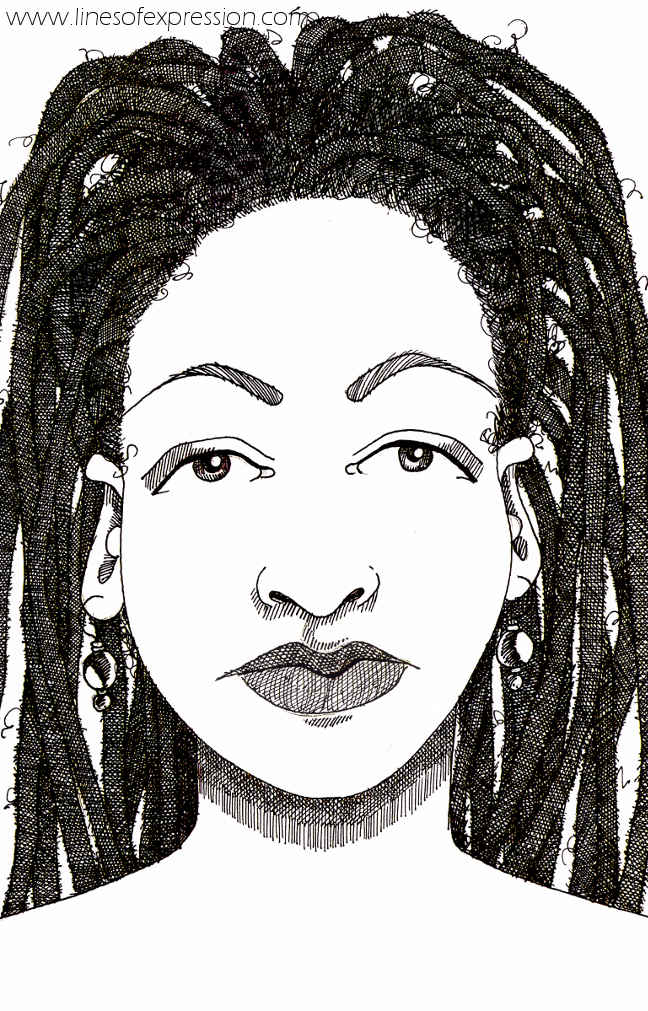 An natural hair obsession is the inspiration for drawings like this.  It is another drawing that surprised me by the attention it got on Facebook. 
Advantages of Having Feedback from Social Media
Other drawings that I especially like did not do as well on social media.  It is very helpful to get this kind of information about each drawing; when I had a website I could not get the feedback and statistics for each image.  It turns out that faces get a stronger response; a series of portraits with natural hair is on the horizon.
Natural Hair Drawings Planned
It fits my natural hair theme.  I drew this before my own hair was locked; I did not have a real sense of how they hang, but I knew it was a direction I wanted to go in.  Still I am so glad I was forced to make the decision; it is the best style I have ever had.
Another reason why this drawing got so much attention is because of my devoted uncle and cousin who share my posts and whenever they do, my stats go up noticeably.  Thank you ever so much!  I appreciate you both!
Hair Inspiration
Have you ever seen a person with locked hair that made you want to have some too?  There is a certain woman I run across frequently and her hair is perfectly maintained.  I tried to plan a lunch with her to quiz her about her techniques, but she seemed resistant.  Maybe she thought I was trying to flirt with her.  Ugh.
A collection of hair drawings would be a good end result to having this blog.  It is one of my passions.