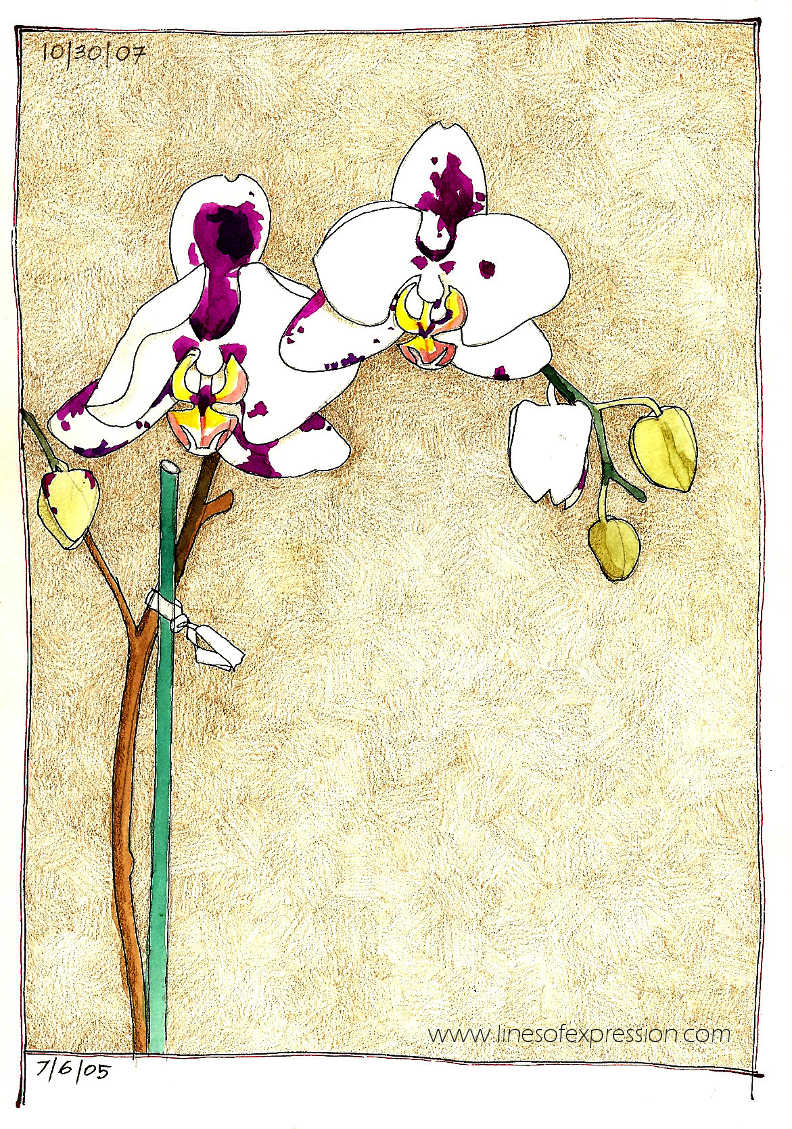 Inspiration at Lunch
I used to be inspired to draw on my lunch hour.  The grounds at Blue Care Network were beautifully well kept and my boss had this orchid in her office.   I still love orchids; any plant that has flowers that recur is alright with me.  I did this orchid drawing at lunch over several lunch hours.  I used to have lots of plants and I am looking forward to having plants in my new place in Atlanta.  Maybe I will live somewhere that has green things growing and maintained immaculately without any effort on my part. I like gardening, but yard maintenance not so much.  I am thinking of renting a house, but by Atlanta having such a long cutting season, I know that would be an extra expense.  A balcony would do me just fine.
Plants are Easy to Draw
Potted plants are easy to draw.  They sit still without moving.  You can come back to the drawing later and pick up where you left off.  You have time and yet time is still of the essence because the blooms don't last forever.  This line drawing was simple and easy to see the lines and shapes.  I did not take a photo for reference.  It would've been better if the composition of this orchid drawing  included the pot.
My Favorite Flowering Plant is the Orchid
Do you have a favorite plant?