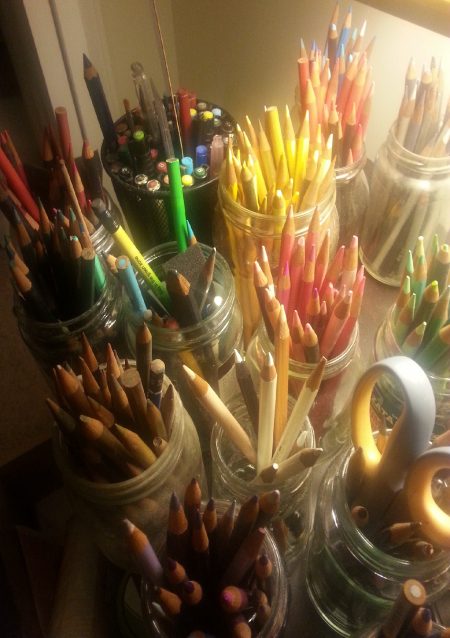 Peek into the studio.  This photo is proof that a studio can happen anywhere.  It is all I need. 
Peek Into the Studio
As life gets more hectic and emotional, I find that I don't have a natural tendency to run to the sketchbook, but away from it. This blog keeps me from this horrible end.
This pencil collection inspires me in itself; each jar is like a bouquet of flowers.  There are many more jars but they don't fit.  Just looking at art supplies seems to give me a boost.
Bringing home new supplies also gives me a surge of inspiration, but this is a habit that has gotten me into trouble.  I have not yet discovered a convenient art supply spot, so I am safe from financial ruin for now.
Peek Into Work Process
I am working on a germ of an idea, and until there is more meat to the drawing, I will give you a peek into my studio.  It is currently the top of an end table next to the bed, but I see expansion on the horizon.
There was a large drafting table that I moved from address to address many times; it was a good prop but I rarely used it.
Dream Studio Air Castles
A practical studio with the barest minimum of supplies.  Anything that collects dust must find itself in the outgoing.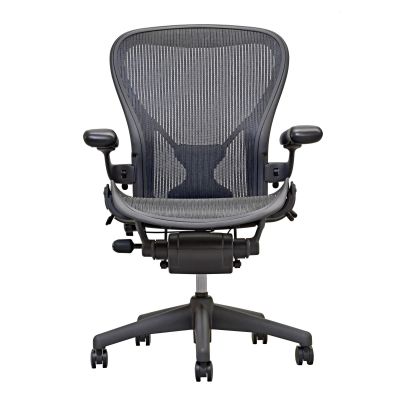 The studio of my dreams has:
An Aeron Miller chair like this one.
A large window that faces sunrises or sunsets
Speakers with a subwoofer
A settee or small couch or big chair
over the chair lighting,
an electric pencil sharpener
Several types of rolling storage.  This one is from IKEA.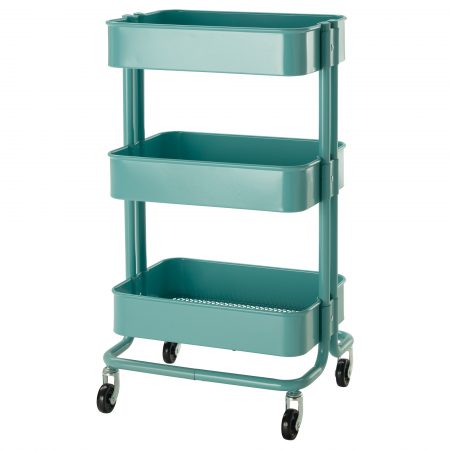 I will post new pictures as it develops.
Do any of you have a dream work space?