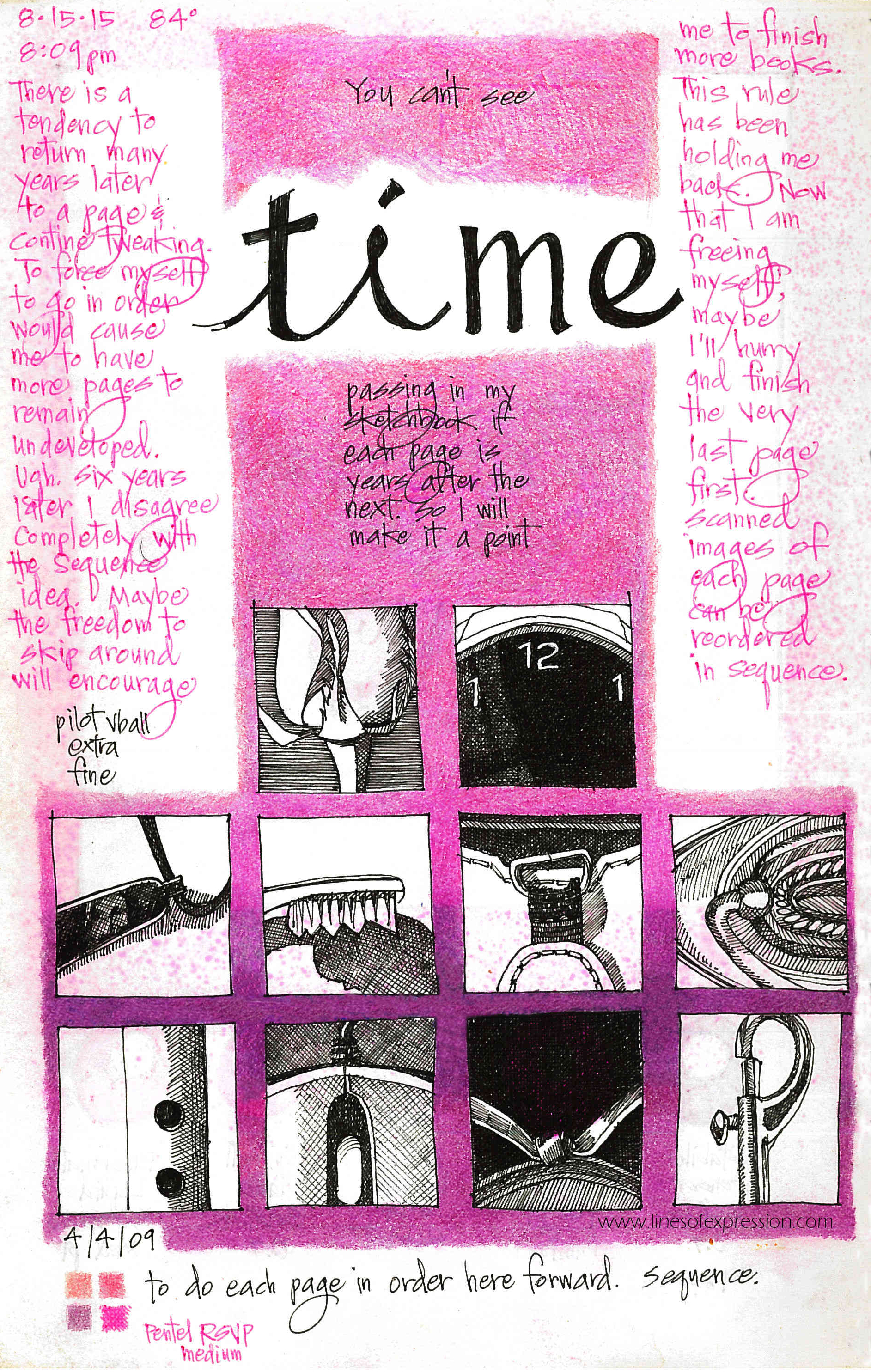 This sketchbook drawing is both old and new.   It is created with ink and colored pencil.
You can't see time passing in my sketchbook if each page is years after the next. So I will make it a point to do each page in order from here forward.  Sequence.  This is what I initially observed  and notated on 4-4-09.
The truth is, if years pass between one page and the next page, time passing is easy to see.  It was probably frustration with the lack of entries that made me want to address this issue.  Trying to force myself to go in sequence is not good.  Six years later I disagree with myself.  I am going to tackle my sketchbooks in any order I so desire.  Doing the last page first would probably be good therapy.  The solution is to do more work.  I am hoping that the blog will have that effect on me; to force me to keep going even when a part of me wants to take a vacation from drawing.
A question for any artists that may be reading this: do you tend to go in sequence in your sketchbooks or not?.