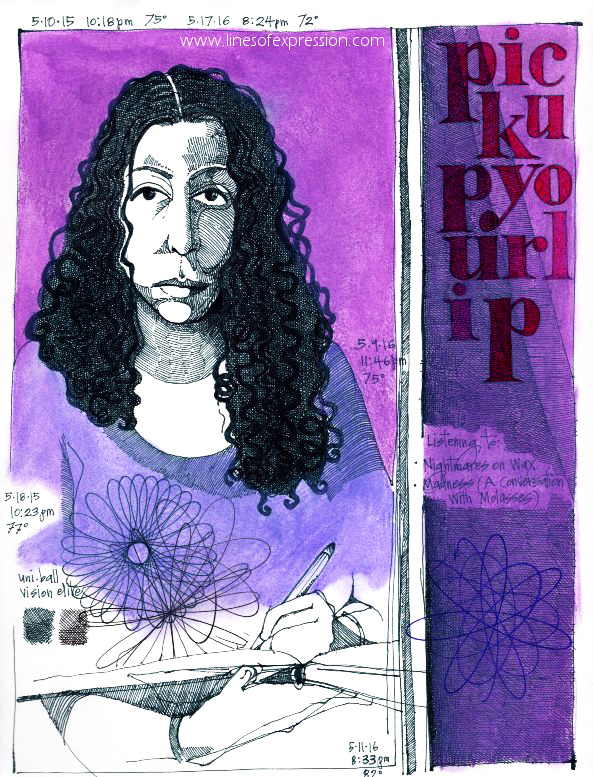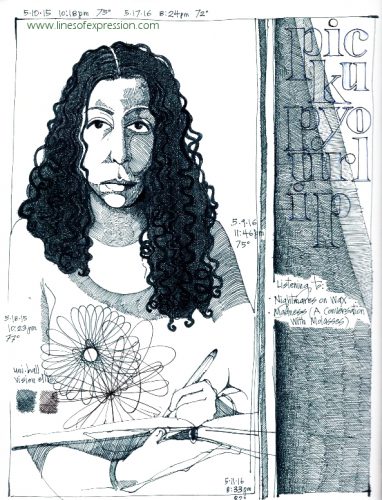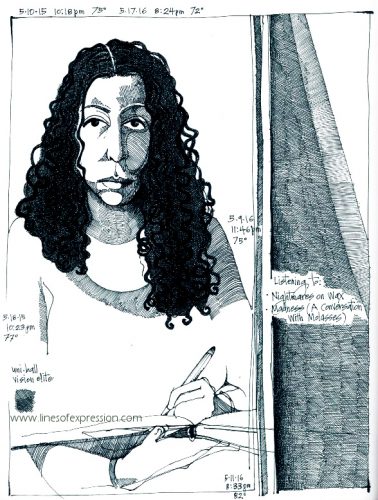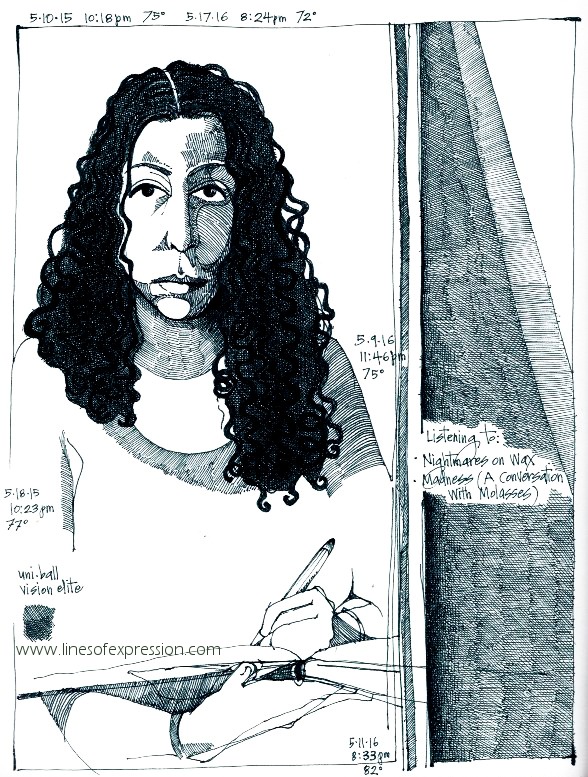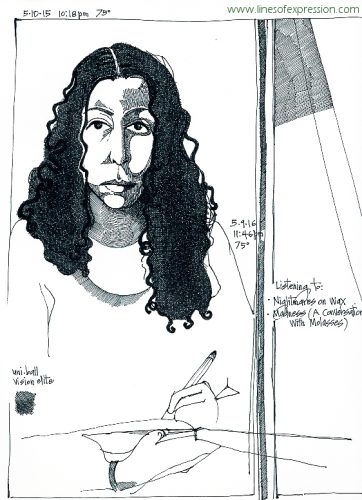 The spirograph has inspired me and I am hoping to use this tool in future drawings.  The secret to keeping the spirograph stable while you make the design is not in the putty they give you in the deluxe set.That "spiro-putty" has failed me many times.  As many as eight pieces will not keep the precision rings in place.
Spirograph Secret Revealed

The secret is drafting tape!  Four short pieces of tape positioned to touch the ring and the paper has given the anchor needed to spin the wheels!  This is the answer I have been looking for.  I got this spirograph as a gift and it has inspired one of my favorite sketchbook pages.  See it here.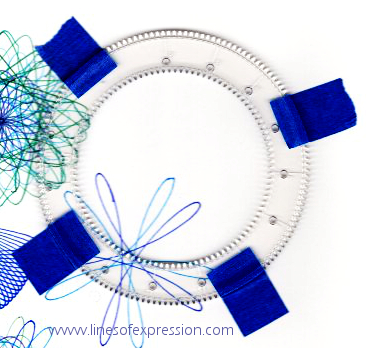 This tape idea came to me the other night.  Since the internet knows everything, I looked there first for an answer.  Nothing helpful presented itself.
Check back here for new drawings that include spirograph designs.
Self Portrait Work in Progress
The featured image is phase four of the self portrait #1 work in progress.  The finished drawing is near and I am looking forward to working on something with eyes that aren't so sad.
It was an exercise in drawing without vision correction, but I don't think I want to try that again exclusively.  I could take my glasses off for the blurry perspective, but then I need to put them back on for accuracy.
Inspired by a Blank Sketchbook
Last year this time I did a self portrait and the joy I felt to be drawing again showed in my facial expression. Inspiration is elusive and when it arrives, you have to take advantage of it.  It arrived in the form of a blank sketchbook and time to draw in it; I was excited and happy.
That blank sketchbook and the time to focus helped to get this blog launched.  The blog and the spirograph secret are enough to give me back that happy face.