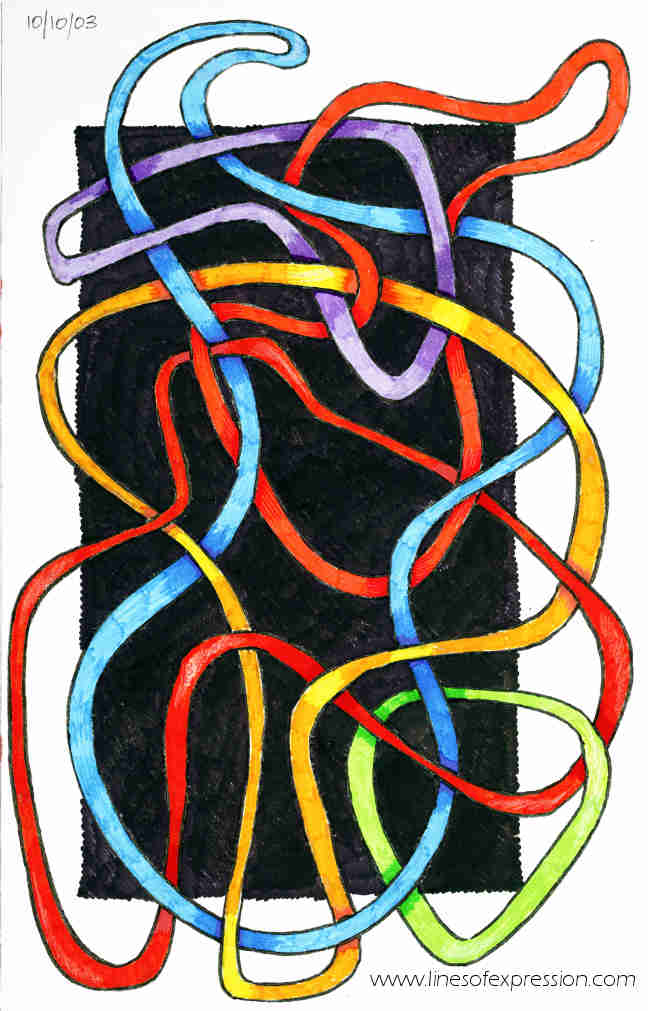 Etsy Shop Open Finally!
The Etsy shop is finally open!!! For months I have been telling people I will open an Etsy shop and for years I have been thinking about it.  It was surprisingly easy.  I am offering limited edition prints and will offer unlimited edition prints in the future; originals if they are still available.  I am very excited.
For now there are a few prints and I will continue to add more over time so please keep checking.  If there is a print that you are interested in especially, please let me know and I will make adding that print a priority.  To visit follow this link to the shop.  YAY!
Thank you to everyone who has encouraged me, liked my page and made uplifting comments!
Instructions for Sketchbook Exercise:
The sketchbook exercise included in this post is a favorite of mine and it is the first of a series of similar drawings, but I think I gave them all away.  Maybe I will attempt to make more of these.  To make one yourself:
Draw a loop that the end connects with the beginning.
Create several more on top of the first one.
Make each loop a double line like a ribbon.
Each place that one loop overlaps the other decide whether it will go over or under.
Color each with a different color and add shading for the shadows and highlights.
This simple exercise is good for getting unblocked and I found it in a kid's art book so it must be great for them.  If you try it, let me know how it turned out.