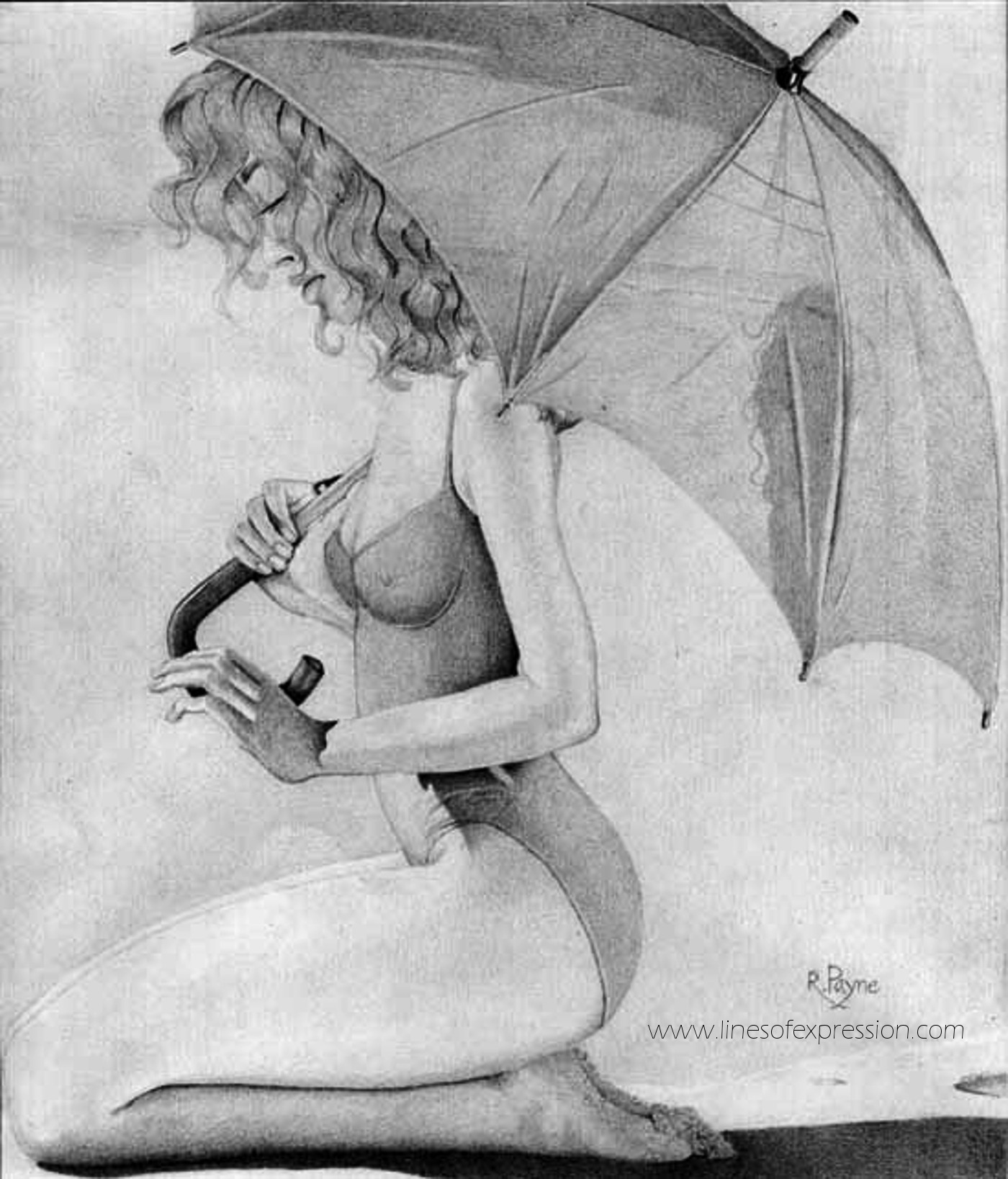 This drawing is a graphite piece that I entered in a college contest and lost.
Back in 1988 when this drawing was done, I was into fashion.  Now I'm into comfort.  Everything about me was different then and some of it shows in this drawing.
Drawing with graphite doesn't appeal to me anymore.
The woman in this drawing is not an image of beauty; she is malnourished.  She needs to eat a sandwich.
Ad photos from the sale inserts in the paper don't inspire me to draw.
There are things that haven't changed too.  I still LOVE umbrellas.  Do you still have anything that you had 28 years ago?  What is it and why do you keep it?