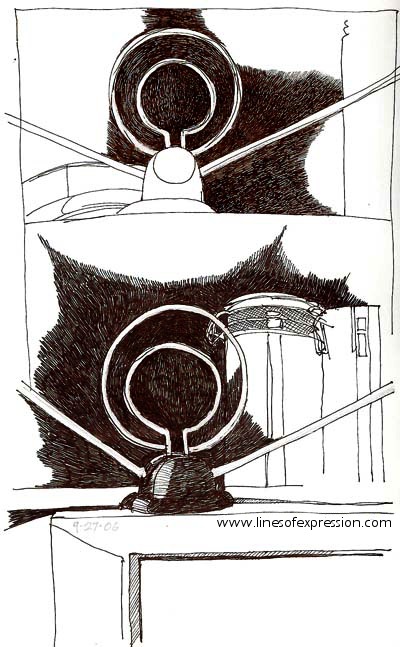 I don't watch television.  The first thing I stopped watching was the news.  These are the reasons:
Accuracy is suspect. There is no time anymore for checking facts and waiting to talk to the people that know.
There are too many stories about nefarious happenings involving brown people. I don't believe most of it.
It's clear that locations with affluence have the ability to filter what gets reported in the news media.
Stories and headlines are written for shock value.
The news we need is not being covered at all, or saved for the last 3 minutes of programming e.g. weather.
The Main Reason That I Don't Watch Television
Commercials.  Some of them are entertaining, but most are an insult to my intelligence.  I understand that the volume has been regulated since I stopped watching, but it used to be that the commercial break could be twice as loud as the programming.  Very bad for the headache prone.
Each commercial wants you to buy something. I have enough ideas about what to do with my money, I don't need any additional suggestions.  In fact, I need to focus on what I have already determined is a priority and not become sidetracked with some gadget or tool or service that I don't need.
More Reasons I Don't Watch Television
I discovered Netflix.  Favorite programming is available commercial free and I can pause for non-commercial breaks like making a sandwich.
It is hard to stop watching. Addictive even.  I have had important things to take care of and have been mesmerized and held captive by a program that didn't even especially interest me.
There are few things that you can do and watch TV at the same time.
I am fully entertained by my thoughts and my own company. By watching TV, I am depriving myself of productive time. I need to spend my time doing things that at least have the potential to inspire me to get busy.
Too much sitting is not healthy.
There are subliminal messages encouraging you to eat when you aren't hungry.
Most TV has a complete lack of positive redeeming messages. It's usually images and sounds of people suffering, negativity, fear, gossip, scandal, rape and murder.
70% of TV is other people's business.  I like to mind my own business.
After I Gave Up TV, I Found That:
My dreams are less violent and quality of sleep is better.
I have more time to do what is important to me.
I am less distracted by things that never occurred to me to buy before I saw it on television.
I have more quiet time.
"Watching TV can triple our hunger for possessions, while reducing our personal contentment by about 5% for every hour a day we watch." – David Niven
These are the many reasons why I don't watch television.  There are some TV shows that I love, but they can be found on Netflix with no commercial breaks. I especially love documentaries because I can listen and draw at the same time.
Mostly I intend to guard my heart for out of it flow the issues of life.
Save
Save
Save
Save
Save
Save