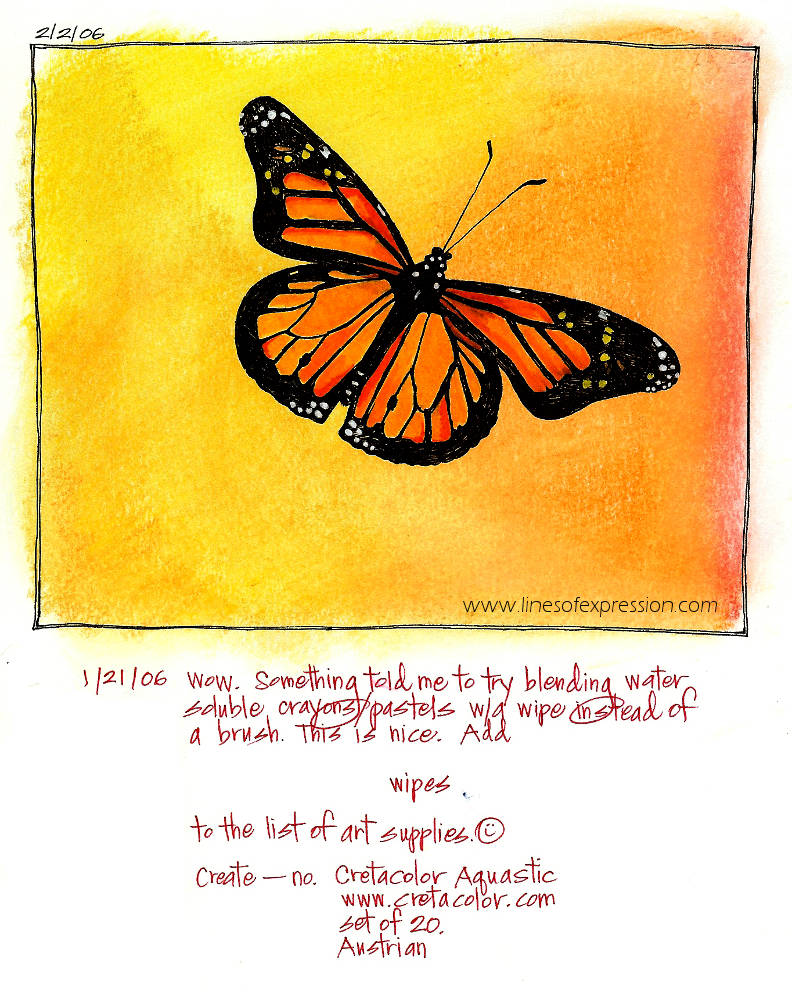 Wipes Make an Excellent Blending Tool
Water soluble crayons and wipes turned out to be a wonderful combination.  It would take many hours to get the same effect with colored pencil.  I am still happy that I stumbled on this.  I kept trying for a smooth and even blend of the water soluble crayons with a brush.  The effect was streak filled.  Once I used the wipe, the blending was very smooth and FAST.
It was a surprise to learn how well this works; I was very pleased with myself.  I think the secret is getting out, but in 2006 I was likely the only one that knew this trick.  Add this to the list of art techniques that I invented.  You can only do it once.  If you try and wipe it a second time, it removes the pigment. I imagine that this will work as well with water soluble colored pencils, but I will need to try this first and report back.
Try it, you'll like it.